Monday Links and Notes: Hindsight, Harvey, Playoff Odds
After last night's difficult loss against the Yankees, Dave Cameron of Fangraphs looks at the hindsight of removing Matt Harvey after 5 innings. Sure it's easy to criticize it now (as many New York tabloids did), but Hansel Robles has, on the season, been just as good or better than Matt Harvey has been the third time through the batting order. If the Mets intend to conserve Harvey's innings, these are the best to conserve: the ones likely to be most laborious.
Rob Neyer at Just A Bit Outside has a take on why the Mets were put in the Matt Harvey situation now, as opposed to months ago. Neyer argues that it was never particularly likely that the Mets would contend for the division, and it is only human nature to put off a decision you may never have to make. Harvey could have had a minor injury to take away a few starts, the Mets could have finished way out of the race, etc. Neyer also argues the reaction was no better when the Nationals took another approach and announced early on that they would shut down Stephen Strasburg. Therefore, damned if you do, damned if you don't.
Craig Calcaterra wants us to quit freaking out about Matt Harvey. Calcaterra argues that due to the Mets lead in the division, they're still in great shape, and that we would have gladly taken such a high playoff percentage before the season started. He also argues that they didn't lose yesterday's game because Matt Harvey left the game early, rather, they lost due to bad offense, bad defense, and a bad bullpen (I completely agree).
Anthony DiComo has a friendly reminder for Mets fans regarding postseason odds… [link]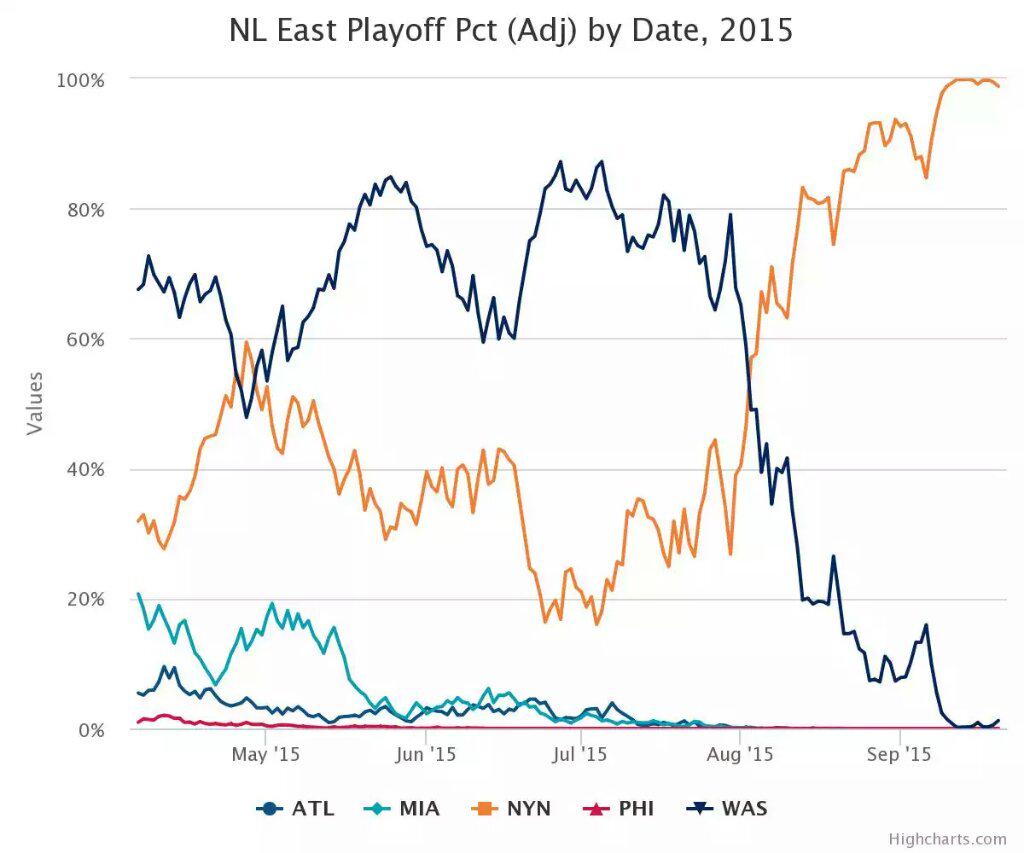 Elsewhere around MLB: